Emanuela Barbiroglio
Emanuela is an European Climate and Energy Correspondent based in Brussels. Previously she worked as a freelancer for ANSA covering European cohesion policy, and at Voxeurop as a climate and environment reporter, among other outlets. Before that, she was a data journalist at Property Week in London.
Emanuela studied history and anthropology in Genoa, political science at Potsdam University, then science journalism at City University of London.
When not working, she is likely at the beach, at the cinema, practising yoga with her cat, or reading every single label in a museum.
Helen Clark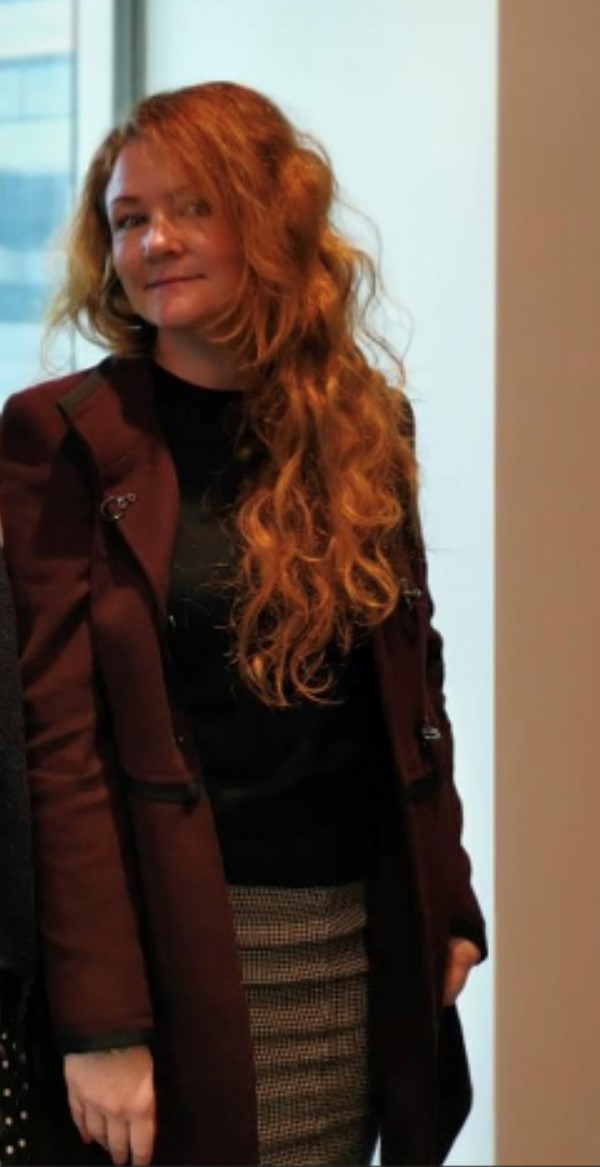 Helen is a Senior Environmental Correspondent based in Perth. Prior to joining she was editor of Energy News Bulletin in Australia for five years, covering the energy sector, energy transition, new energies and policy. She and her team broke stories that were picked up by the national and international press.
She spent six years based in Vietnam as a foreign correspondent and has also reported from Cambodia, Laos, Hong Kong, and Singapore for over two dozen publications including Time, The Economist, The Australian Associated Press and The Diplomat.
After leaving Vietnam she continued to write about the region for Australian and Washington think tanks including the Australian Strategic Policy Institute, the Lowy Institute, and the Centre for Strategic and International Studies.
She has also written about the Australian energy sector for the Asia Times Online, the Australian Strategic Policy Institute and The Australian. She is most proud of her headline about crypto-currency in Laos, 'Kip-to-currency?' but concedes it's a tiny victory compared to Paul Hickson's great Scottish football headline.
Bryony Collins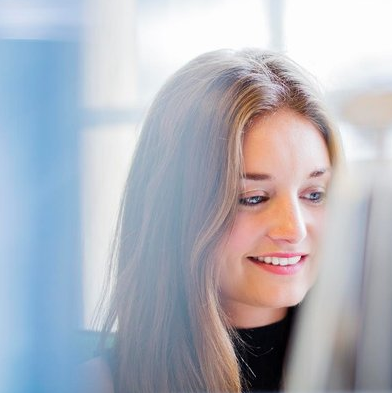 Bryony is a Sub-Editor and Feature Writer based in London. She enjoys delving into evolving trends and developments in carbon markets, climate change, biodiversity and energy. Prior to this role, she was an editor at BloombergNEF in London from 2015-22, where she covered the energy transition with a focus on cleantech and innovation. Bryony studied French and Italian at Durham University and so enjoys a spot of European travel when she can.
Thomas Cox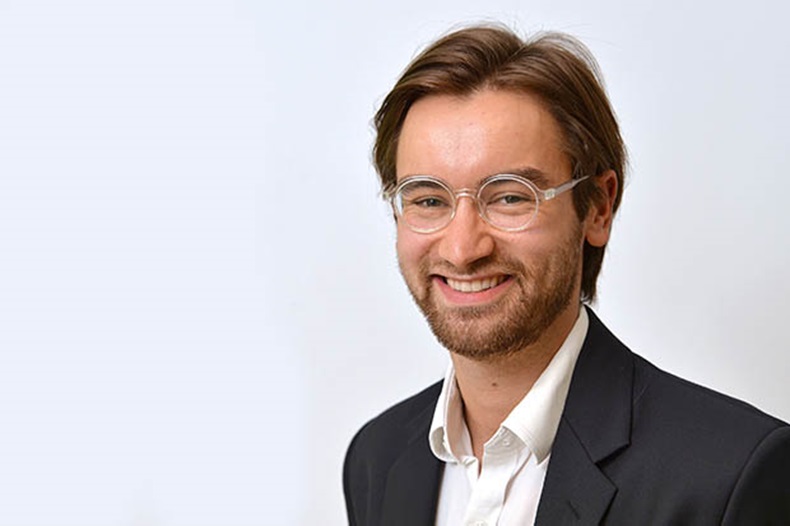 Thomas is Biodiversity Policy and Markets Correspondent based in London. He enjoys investigating emerging trends, controversies and challenges in the burgeoning biodiversity market for exclusive articles for Biodiversity Pulse. Previously he was senior writer at Environmental Finance in London specialising in natural capital. Here he conducted investigations, moderated panels and reported from COPs conferences. Before that he was features editor of healthcare B2B Chemist+Druggist.
He has an MA in magazine journalism from City University London and a BA in English literature from University of York. He spends his spare time hiking, taking photographs and falling off bicycles.
Allison Gacad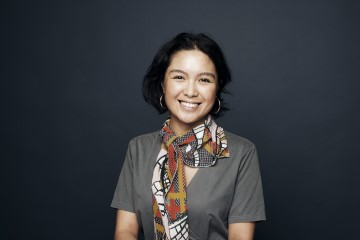 Allison is an Environmental Markets Correspondent for the Americas, based on unceded Coast Salish Territories in Vancouver, British Columbia.
She was formerly a writer at the Vancouver Tech Journal where she developed the publication's climatetech beat, writing about and moderating panels on venture capital in the sector, public policy, and emissions abatement technologies.
Allison studied agriculture at the University of British Columbia and was previously a scientist and urban farmer before becoming a journalist full-time. Outside of North America, she has lived, worked, and studied in Southeast Asia, with a continued penchant for the heat of the region (in food and in temperature). She enjoys road cycling, rock climbing, and the occasional surf when she can make the trip out to a suitable coast.
Ben Garside
Ben is a director and co-founder of Carbon Pulse. He was previously a senior correspondent at Reuters News, covering carbon markets and climate policy, with a focus on EU developments.
Before that, he was a correspondent at Point Carbon's news service, which was gradually integrated within Thomson Reuters following its acquisition in 2010. At Point Carbon, he was editor of Carbon Market Europe, the world's longest running carbon market newsletter until it closed in autumn 2014.
Ben has also written for Metal Bulletin, a trade publication covering global metals markets, a news magazine in Bolivia and several newspapers in the north east of England, where he was born.
He has a postgraduate diploma in print journalism from the University of Leeds and a degree in law from the University of Sheffield. He plays more Ultimate Frisbee than is good for him and is a not-very-loyal follower of Newcastle United Football Club.
Graham Gibson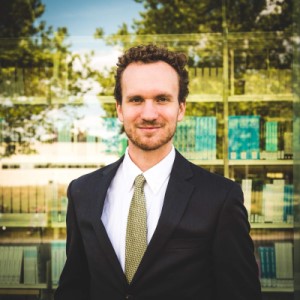 Graham is an Environmental Markets Correspondent based in Knoxville, Tennessee. Prior to joining Carbon Pulse, he worked as Content Marketing Manager in Munich for ClimatePartner, an environmental consultancy and intermediary in the voluntary carbon market.
Before that, he served as an intern at the German Federal Organisation for Cooperation (GIZ) in Bonn and a research fellow at a sustainability-focused NGO in Berlin. 
He earned a Masters of Public Policy from the Willy Brandt School of Public Policy at the University of Erfurt, Germany, where he also served as editor of the student blog. He also holds a Bachelor of Arts in History from the University of Tennessee-Knoxville, where he was active in a public policy institute, the independent university newspaper, and a student environmental group. In his personal life, he enjoys hiking through whatever mountains or hills are nearby, travelling as much as possible, banging on his drums all day, and not-so-meticulously studying chess. 
Paddy Gourlay
Paddy is a Correspondent based in the UK.  Prior to this role, an executive editor at OPIS in Europe where for a decade he spearheaded its coverage in refined oil products. Paddy was also an energy reporter at Dow Jones, an environmental reporter at Point Carbon, and was a derivatives fuel oil broker with Imarex in Norway. Paddy was a co-founder of Quantum Commodity Intelligence. He began his career in the energy sector 20 years ago assessing fuel, middle distillates, and Dated Brent crude oil at S&P Global Platts.
Rebecca Gualandi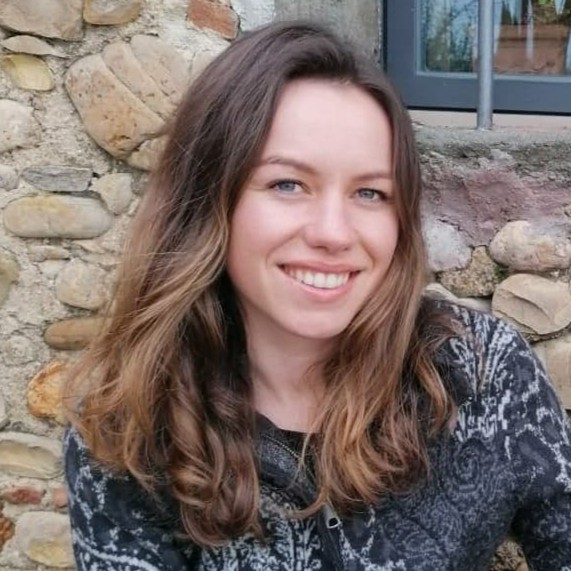 Rebecca is a European Climate and Energy Correspondent based in Brussels.
She loves asking questions – from the big ones about life, which she had plenty of time to examine when studying philosophy at the University of St. Andrews – to the more pragmatic ones, which she asked when completing a masters in Investigative Journalism at City University of London.
Previously, Rebecca reported on the energy markets for ICIS in London and was an analyst for consulting companies Wood Mackenzie and LPC Delta. As a result, she has a good understanding of the entire energy value chain– from the upstream oil and gas sector to the more technical European ancillary markets.
In her spare time, you will find Rebecca spending time outside – hiking, running, playing tennis, skiing, sailing – or perusing an art gallery.
Will Koblensky Varela
William is a Canada-based Environmental Markets Correspondent.  He has been a journalist since 2016, covering local news, finance, and major world events. His career has brought him from Toronto to Lisbon to Waterloo, Ontario, and then back to Toronto.  Some of Will's career highlights before joining Carbon Pulse include writing for BNN Bloomberg, working as the Executive Editor of Imprint Publications, and doing front-page coverage for Metroland Media.
Will believes a good journalist listens more than they speak, and that every curious mind needs a critical eye.
Chia-Erh Kuo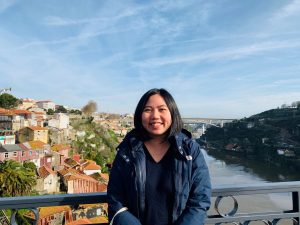 Chia-Erh is a Greater China Environmental Markets Correspondent based in Taipei. Previously, she worked as a correspondent for Acuris' Dealreporter, where she covered capital markets in Taiwan and Hong Kong. Before that, Chia-Erh was a business journalist at the Taipei Times, writing about manufacturing industries, macroeconomic trends, and energy transition. She also has experience in covering fiscal policies and the startup landscape in Asia.
Chia-Erh has studied economics, sociology, and political science, and holds an Erasmus Mundus Master's in public policy. She is an undisciplined yogi, omnivorous reader, and proud history nerd.
Bijeta Lamichhane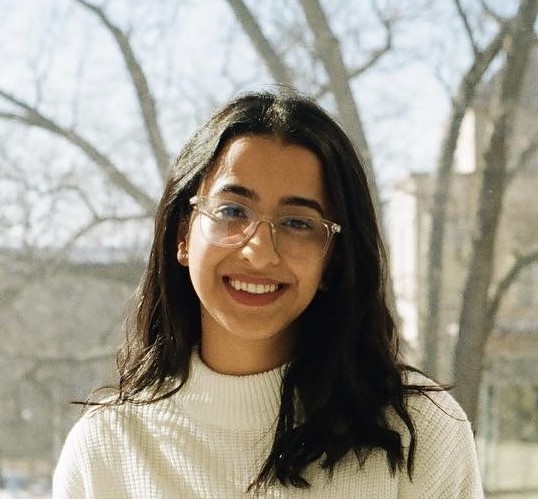 Bijeta is a North American Environmental Markets Correspondent based in California. Prior to this, she worked at Climate Transformed, where she assisted with report production on various climate sectors, including energy industries and environmental markets.
Originally from Nepal, Bijeta moved to the US in 2018 to pursue a BA in mathematics and communication studies from The College of Wooster. She spends her spare time reading, hiking, exploring new places, and trying out adventure sports.
Matt Lithgow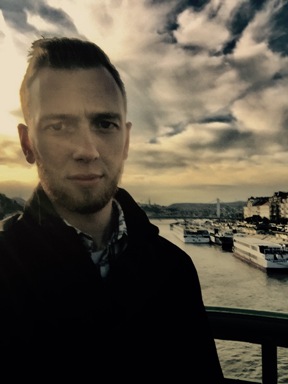 Matt is Head of Americas for Carbon Pulse, based in Chicago. Previously, he worked as a market reporter and research analyst for PRIMA-Markets, where he covered trading activity and policy developments pertaining to the California Low Carbon Fuel Standard, Renewable Fuel Standard, and other North American clean fuels markets.
Matt received his Master of Arts degree in International Development Studies from Saint Mary's University in Halifax, Nova Scotia. Brought in to conduct research on climate change mitigation and carbon trading, his Master's thesis focused on the environmental and social implications of a possible linkage between the California cap-and-trade programme and a jurisdictional REDD+ scheme in Acre, Brazil.
Matt also holds an Honors Bachelor of Arts degree in International Studies and Geography from DePaul University in Chicago where he wrote his Bachelor's thesis on sustainable city design.
Outside of researching and writing about climate policy, Matt is an avid guitar player and frequent concert-goer.
Roy Manuell
Roy is a Net Zero Correspondent for Carbon Pulse. He is based in Paris and predominantly reports on the European and voluntary carbon markets and policy developments. Prior to the role, Roy worked as a journalist and then analyst at ICIS, where he covered the German energy transition as well as southern European energy markets. He has frequently spoken at conferences and press events and also regularly featured on podcasts.
Roy has worked in France and Italy, having studied modern languages at the University of Durham, and also holds a Master's in International Journalism from City, University of London. In his spare time, he enjoys distance running and also plays guitar and sings (with occasional success) in a London-based band.
Nikita Pandey
Nikita is an Asia Pacific Environmental Markets Correspondent based in India. She is a climate enthusiast and lives in the Western Ghats, which is a biodiversity hotspot.
Previously, she has worked with The Economist Group as a commodities analyst, as an agricultural researcher at the Indian Institute of Management Ahmedabad, and as a currencies reporter based out of Bombay.
She is a news hound and a book hoarder. She is not a foodie but loves Indian sweets. She sings occasionally and is trying to learn piano and ukulele, with little success.
Joan Pinto
Joan is an Environmental Markets Correspondent based in Canada. Previously, she worked as an Energy Specialist with a macro strategy research group at Canada's CIBC bank. Her career has spanned over ten years in capital markets research, where she developed a keen interest in energy markets.
Joan has an Energy Policy Masters with Distinction from the University of Sussex, UK. She holds an Honors Bachelor of Science degree in Life Sciences with a minor in Environmental Science from the University of Bombay. Joan enjoys spending time with family, tending her roses, and long walks and conversations with friends.
Stian Reklev
Stian is a director and co-founder of Carbon Pulse. Stian has reported on carbon markets and climate policies for Point Carbon and Reuters from 2001 to 2015, and also launched and edited specialist publications on emissions markets in Europe and Australia/New Zealand. Based in Beijing since 2009, he has written extensively on climate policy and market developments in China and the Asia-Pacific.
Previous to that he worked at the Fridtjof Nansen Institute as assistant editor for the Yearbook of International Co-operation on Environment and Development, before leaving to become a freelance journalist. He studied political science and Russia and Eastern Europe regional studies at the University of Oslo.
He is a proud father, keen reader of history, and mostly disillusioned follower of Arsenal and Vålerenga.
Susannah Rodgers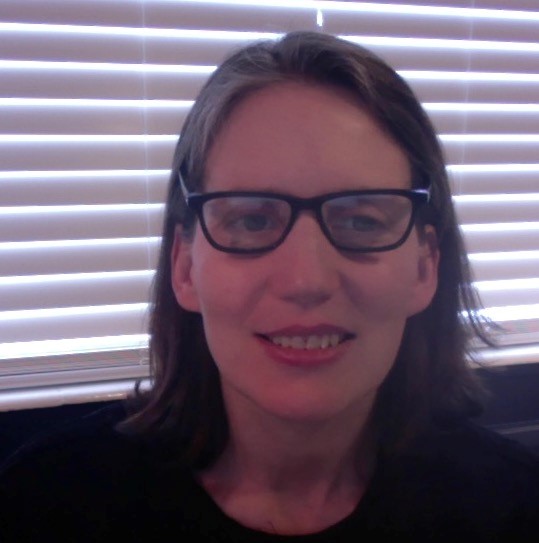 Susannah is an Environmental Markets Correspondent based in London. Previously she worked for Dow Jones Newswires, the Wall Street Journal and Bloomberg, and recently she's been taking part in the Oxford Climate Journalism Network.
She studied history at Cambridge University, and in her free time likes hiking and baking.
Mike Szabo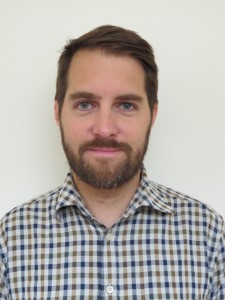 Mike is a director and co-founder of Carbon Pulse. Mike previously worked as an environmental markets correspondent for Reuters and Point Carbon from 2007 to 2014. He has covered global carbon markets and climate policy extensively, breaking several major stories along the way. He was also editor of Reuters' European Power, Gas and Carbon Forum, as well as the Thomson Reuters Carbon Market Community.
Prior to that, Mike worked as an analyst for Reuters and JP Morgan in London and TD Securities in Toronto. He has an MBA with Distinction from the University of Southampton and an Honours Bachelor of Commerce from McMaster University, and has dual British and Canadian citizenship.
When not pestering traders or doorstepping environment ministers, Mike enjoys spending time with his wife and daughters, skiing, craft beer, travelling, and supporting the 2019 NBA Champion Toronto Raptors, as well as the Ottawa Senators, who appear unlikely to win anything in his lifetime.
Mark Tilly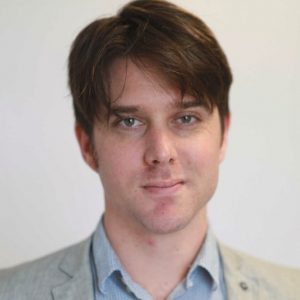 Mark is a Senior Carbon Markets Correspondent based in Melbourne, with a focus on Australia and New Zealand as well as the broader international voluntary market. Previously Mark worked as a senior journalist for trade publication Energy News Bulletin, where he covered oil and gas, hydrogen and renewables, and the broader energy transition landscape.
Before that he was based in Cambodia for three and a half years, where he freelanced for numerous publications including Crikey, New Naratif, and Vice, covering politics, the environment, and arts and culture. He continues to write on Southeast Asia for Asia Sentinel and the Lowy Institute.
He has a postgraduate diploma in journalism from Curtin University and a communications and cultural studies degree from the University of Western Australia. He enjoys travelling, snorkeling, community theatre, and walking his greyhound Lucy.
Tom Woolnough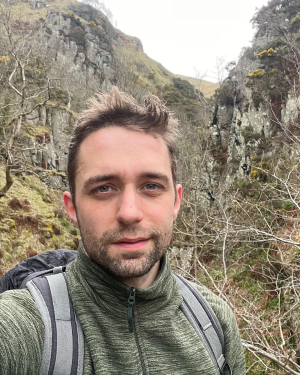 Tom is a Biodiversity & Voluntary Carbon Markets Correspondent based in Edinburgh. He reports on land and nature-based markets particularly REDD+ and biodiversity credits, and all their complexity. Previously, he co-founded and led Sabbio, a company that built digital technology for biodiversity net gain, and worked as REDD+ consultant for the Food and Agricultural Organisation of the United Nations.
He has a MSc in Tropical Forestry from Bangor University and an undergrad degree in International Relations and Development studies. When not chasing scoops on nature markets old and new, Tom spends his time spinning magical realism tales, adventuring over Scottish Munros, or taking a breather in his charming allotment.
Alessandro Vitelli
Alessandro is an independent journalist with more than 30 years of experience in energy markets. He joined Carbon Pulse on a part-time basis in July 2021 to report on carbon markets and climate policy from London, while continuing to freelance for a handful of other energy-related publications.
Since 2004 he has also worked as a journalist and analyst covering global carbon markets and climate policy. Alessandro has written for S&P Global Platts and Bloomberg, and since 2015 as a freelancer for publications including Carbon Pulse, Petroleum Economist, Interfax Energy and Gas Strategies.
Alessandro spends a fair amount of time remote working, usually from coffee shops, ferry terminals, airports and sometimes from his car – as part of a lifetime mission to work from as many unusual locations as possible. He divides his spare time between his dogs, his family and his music collection, amassed from his time as a pirate radio DJ.
Katie Kouchakji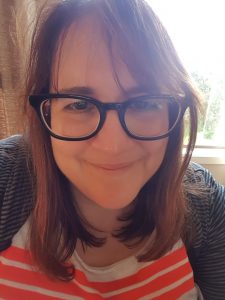 Katie is a freelance journalist and sub-editor, based in Auckland as of 2018 after 24 years in the UK. Katie has covered climate change policy and carbon markets for over 10 years, initially at Argus Media then as editor of Carbon Finance for five years, before going freelance in 2013. She has written for an array of publications, including FORESIGHT, the International Bar Association, Platts, and Environmental Finance.
She has a degree in English Language and Lingusitics from Durham University. After university, Katie spent two years teaching English in Japan, via the Japanese government's JET Programme.
A proud momma of two, Katie is an avid reader and political news junkie. A lover of wine, the beach, and mountains, Katie is enjoying the best of New Zealand life. She is learning to support the All Blacks and is starting to take an interest in the National Basketball League (go Breakers!).