Kathy Chen
Kathy covered Chinese climate policy and carbon markets for Point Carbon and Reuters from 2010 to 2016, accumulating an impressive portfolio of insightful stories on often opaque policy and market developments.  At Reuters she also wrote about renewables, coal, natural gas, and oil, before joining Carbon Pulse as a researcher in October 2016.
Pre-carbon, she worked for Xinhua news agency's Outlook Magazine, a specialist publication tracking major international news developments.
A native of Xi'an in China's Shaanxi province, Kathy got her masters degree in journalism from the University of Sheffield and also has training as a TV editor. In her spare time she enjoys reveling in great novels and quality cinema.
Ben Garside
Ben was a senior correspondent at Reuters News, covering carbon markets and climate policy, with a focus on EU developments. He was previously a correspondent at Point Carbon's news service, which was gradually integrated within Thomson Reuters following its acquisition in 2010. At Point Carbon, he was editor of Carbon Market Europe, the world's longest running carbon market newsletter until it closed in autumn 2014. Ben has also written for Metal Bulletin, a trade publication covering global metals markets, a news magazine in Bolivia and several newspapers in the north east of England, where he was born.
He has a postgraduate diploma in print journalism from the University of Leeds and a degree in law from the University of Sheffield. He plays more Ultimate Frisbee than is good for him and is a not-very-loyal follower of Newcastle United Football Club.
Stian Reklev
Stian reported on carbon markets and climate policies for Point Carbon and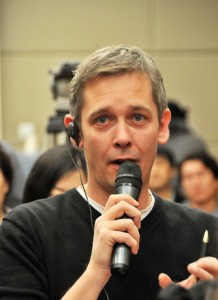 Reuters from 2001 to 2015, and also launched and edited specialist publications on emissions markets in Europe and Australia/New Zealand. Based in Beijing since 2009, he has written extensively on climate policy and market developments in China and the Asia-Pacific.
Previous to that he worked at the Fridtjof Nansen Institute as assistant editor for the Yearbook of International Co-operation on Environment and Development, before leaving to become a freelance journalist. He studied political science and Russia and Eastern Europe regional studies at the University of Oslo.
He is a proud father, keen reader of history, and mostly disillusioned follower of Arsenal and Vålerenga.
Mike Szabo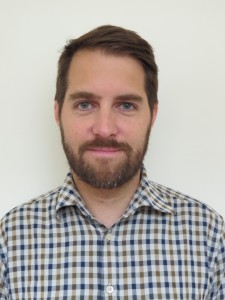 Mike worked as an environmental markets correspondent for Reuters and Point Carbon from 2007 to 2014. He has covered global carbon markets and climate policy extensively, breaking several major stories along the way. He was also editor of Reuters' European Power, Gas and Carbon Forum, as well as the Thomson Reuters Carbon Market Community.
Prior to that, Mike worked as an analyst for Reuters and JP Morgan in London and TD Securities in Toronto. He has an MBA from the University of Southampton and an Honours Bachelor of Commerce from McMaster University, and has dual British and Canadian citizenship.
When not pestering traders or doorstepping environment ministers, Mike enjoys spending time with his wife and daughter, skiing, travelling, and supporting the Toronto Raptors and Ottawa Senators – two teams unlikely to win championships in his lifetime.