Kathy Chen
Kathy is a Beijing-based carbon and energy researcher for Carbon Pulse. She covered Chinese climate policy and carbon markets for Point Carbon and Reuters from 2010 to 2016, accumulating an impressive portfolio of insightful stories on often opaque policy and market developments.  At Reuters she also wrote about renewables, coal, natural gas, and oil, before joining Carbon Pulse in Oct. 2016.
Pre-carbon, she worked for Xinhua news agency's Outlook Magazine, a specialist publication tracking major international news developments.
A native of Xi'an in China's Shaanxi province, Kathy got her masters degree in journalism from the University of Sheffield and also has training as a TV editor. In her spare time she enjoys revelling in great novels and quality cinema.
Mira Csikesz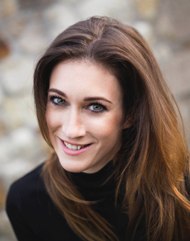 Mira is Carbon Pulse's operations manager. Prior to this role, she worked in the carbon market for nine years at Budapest-based Vertis Environmental Finance, holding various roles during her tenure. She marketed the capabilities of Vertis in the emissions trading space worldwide and recruited outstanding people to the firm's team. She was also responsible for all its business process improvements.
Before that, she was operations manager of Deloitte Hungary's Advisory practice, before leaving to become a freelance consultant and project manager.
Mira studied environmental economics at Hungary's Corvinus University. She is a weekend warrior photographer, a loyal supporter of crazy long distance triathletes, and an avid traveller in her free time.
Ben Garside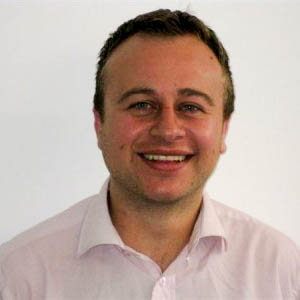 Ben is a director and co-founder of Carbon Pulse. He was previously a senior correspondent at Reuters News, covering carbon markets and climate
policy, with a focus on EU developments. Before that, he was a correspondent at Point Carbon's news service, which was gradually integrated within Thomson Reuters following its acquisition in 2010. At Point Carbon, he was editor of Carbon Market Europe, the world's longest running carbon market newsletter until it closed in autumn 2014.
Ben has also written for Metal Bulletin, a trade publication covering global metals markets, a news magazine in Bolivia and several newspapers in the north east of England, where he was born.
He has a postgraduate diploma in print journalism from the University of Leeds and a degree in law from the University of Sheffield. He plays more Ultimate Frisbee than is good for him and is a not-very-loyal follower of Newcastle United Football Club.
Matt Lithgow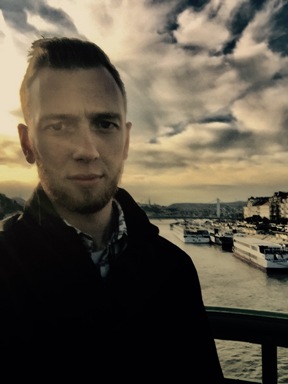 Matt is a North American Environmental Markets Correspondent for Carbon Pulse, based in Chicago.  Previously, he worked as a market reporter and research analyst for PRIMA-Markets, where he covered trading activity and policy developments pertaining to the California Low Carbon Fuel Standard, Renewable Fuel Standard, and other North American clean fuels markets.
Matt received his Master of Arts degree in International Development Studies from Saint Mary's University in Halifax, Nova Scotia. Brought in to conduct research on climate change mitigation and carbon trading, his Master's thesis focused on the environmental and social implications of a possible linkage between the California cap-and-trade programme and a jurisdictional REDD+ scheme in Acre, Brazil.
Matt also holds an Honors Bachelor of Arts degree in International Studies and Geography from DePaul University in Chicago where he wrote his Bachelor's thesis on sustainable city design.
Outside of researching and writing about climate policy, Matt is an avid guitar player and frequent concert-goer.
Stian Reklev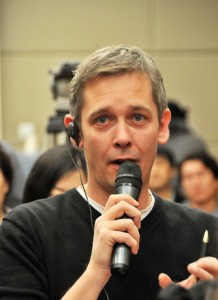 Stian is a director and co-founder of Carbon Pulse.  Stian has reported on carbon markets and climate policies for Point Carbon and Reuters from 2001 to 2015, and also launched and edited specialist publications on emissions markets in Europe and Australia/New Zealand. Based in Beijing since 2009, he has written extensively on climate policy and market developments in China and the Asia-Pacific.
Previous to that he worked at the Fridtjof Nansen Institute as assistant editor for the Yearbook of International Co-operation on Environment and Development, before leaving to become a freelance journalist. He studied political science and Russia and Eastern Europe regional studies at the University of Oslo.
He is a proud father, keen reader of history, and mostly disillusioned follower of Arsenal and Vålerenga.
Mike Szabo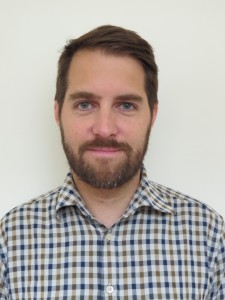 Mike is a director and co-founder of Carbon Pulse.  Mike previously worked as an environmental markets correspondent for Reuters and Point Carbon from 2007 to 2014. He has covered global carbon markets and climate policy extensively, breaking several major stories along the way. He was also editor of Reuters' European Power, Gas and Carbon Forum, as well as the Thomson Reuters Carbon Market Community.
Prior to that, Mike worked as an analyst for Reuters and JP Morgan in London and TD Securities in Toronto. He has an MBA from the University of Southampton and an Honours Bachelor of Commerce from McMaster University, and has dual British and Canadian citizenship.
When not pestering traders or doorstepping environment ministers, Mike enjoys spending time with his wife and daughter, skiing, travelling, and supporting the Toronto Raptors and Ottawa Senators – two teams unlikely to win championships in his lifetime.
Elizabeth Lokey Aldrich
Elizabeth is a US-based freelance writer for Carbon Pulse.  She has a long history in the field of renewable energy and carbon markets, and in addition to having been a Senior Consultant at Camco Clean Energy she has worked for the National Renewable Energy Laboratory, Rocky Mountain Institute, E Source, and Emerging Energy Research.  She taught as an Assistant Professor at Boise State University and conducted research for the Energy Policy Institute and Idaho National Laboratory.  Her research has been published as 20 peer-reviewed articles, four book chapters, and a book on renewable energy development in Latin America.  She was a National Science Foundation Fellow while she earned her PhD at the University of Colorado and has consulted independently for Toyota, the World Bank, SolFocus, and the Renewable Energy Institute of Mexico.
Elizabeth enjoys exploring the mountains and rivers of the Sierra Nevada on her mountain bike, skis, paddleboard, and kayak with her children and husband.