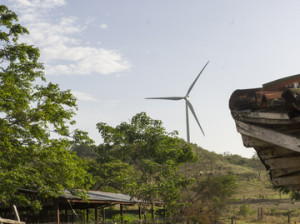 More than 3 million CERs have been voluntarily cancelled by their owners or on behalf of third parties via a UN facility launched in 2012, data showed.
The amount is a tiny fraction of the 1.56 billion CERs issued by the UN to date, but it is growing more rapidly thanks to the process being made simpler, and as owners deregister their projects to make them eligible for offset schemes in countries including China and South Korea.
In fact, thanks to a recent spate of cancellations, South Korean CERs made up the largest share of those credits voided to date at 38% or 1.1 million. Most of those emission reductions have since made their way into the country's domestic ETS, which was launched earlier this year.
Brazil ranks second in CERs cancelled at around 800,000, while China is third with nearly 400,000, the UN data showed.
Most of the Brazilian CERs were cancelled by Brazil's government on behalf of companies seeking to offset their carbon footprints, while a large portion of Chinese credits, along with offsets generated by projects in other developing countries, were voided by the Canadian government.
Having pulled out of the Kyoto Protocol in late 2011, Canada is no longer permitted to use CERs against its emissions targets, and therefore requested that offsets resulting from its participation in the World Bank's carbon funds be cancelled.
A DROP IN THE OCEAN
But despite the recent increase in cancelled CERs, analysts estimate that hundreds of millions remain in circulation, keeping a lid on CER prices that currently trade on the European market for around €0.50 each – well below their all-time high above €24 hit in 2008.
And with more than 20 million new credits handed out by the UN this year already, the rate of issuance still far outpaces the rate of cancellation.
Of the 1.56 billion CERs issued since the CDM's inception, more than 740 million have been surrendered under the EU ETS between 2008 and 2013.
A few hundred million more are being held by governments looking to meet their 2008-2012 targets under the Kyoto Protocol, or have been used by companies seeking to voluntarily offset their CO2 or those regulated under New Zealand's ETS.
While that means more than 500 million CERs could still be floating around, cancelling them is becoming simpler thanks to several new approaches.
The CDM's Executive Board last week said it planned to launch an online CER cancellation platform this September. The UN also currently provides a match-making service for companies looking to buy or sell credits.
The voluntary cancellation process is also being made more straightforward by new ventures like PayC – an online, not-for-profit platform that lets you offset-as-you-emit and seeks to make offsetting "cool".
By Mike Szabo – mike@carbon-pulse.com