Jonathan Crawford
Jonathan is Product Director and an Editor at Carbon Pulse, based in New York City. Previously he was Head of Communications and Marketing at Brookfield Renewable's US business. Before that, he was Head of Research at a boutique energy policy data firm EnerKnol. Jonathan has also worked as a reporter at Bloomberg News, covering the Federal Energy Regulatory Commission, energy policy, and US power and gas markets, and at S&P Global Market Intelligence, writing on the US Environmental Protection Agency and climate policy. Jonathan launched his journalism career at OPIS where he reported on jet fuel commodity markets.
Jonathan holds a Master's Degree in journalism from the Philip Merrill College of Journalism at the University of Maryland, College Park. When he's not reporting or editing, Jonathan enjoys spending time with his wife and two sons or reliving his days as a first mate on a private luxury yacht travelling across the world.
Federica Di Sario

Federica is an EU Climate and Energy Correspondent for Carbon Pulse, based in Brussels. Previously, she worked as a market reporter with ICIS, where she covered the European power market and co-hosted a podcast. Before that, she worked as a business journalist in Africa and South America and at the political department of the EU to Armenia.
Federica holds a double MA in International Relations at the University of Macerata and International Business Administration at the Moscow State Institute of International Relations. She enjoys reading anything related to Russia, riding her bike and painting.
Ben Garside
Ben is a director and co-founder of Carbon Pulse. He was previously a senior correspondent at Reuters News, covering carbon markets and climate policy, with a focus on EU developments.
Before that, he was a correspondent at Point Carbon's news service, which was gradually integrated within Thomson Reuters following its acquisition in 2010. At Point Carbon, he was editor of Carbon Market Europe, the world's longest running carbon market newsletter until it closed in autumn 2014.
Ben has also written for Metal Bulletin, a trade publication covering global metals markets, a news magazine in Bolivia and several newspapers in the north east of England, where he was born.
He has a postgraduate diploma in print journalism from the University of Leeds and a degree in law from the University of Sheffield. He plays more Ultimate Frisbee than is good for him and is a not-very-loyal follower of Newcastle United Football Club.
Paddy Gourlay
Paddy is a Correspondent for Carbon Pulse, based in the UK.  Prior to this role, an executive editor at OPIS in Europe where for a decade he spearheaded its coverage in refined oil products. Paddy was also an energy reporter at Dow Jones, an environmental reporter at Point Carbon, and was a derivatives fuel oil broker with Imarex in Norway. Paddy was a co-founder of Quantum Commodity Intelligence. He began his career in the energy sector 20 years ago assessing fuel, middle distillates, and Dated Brent crude oil at S&P Global Platts.
Peter Kiernan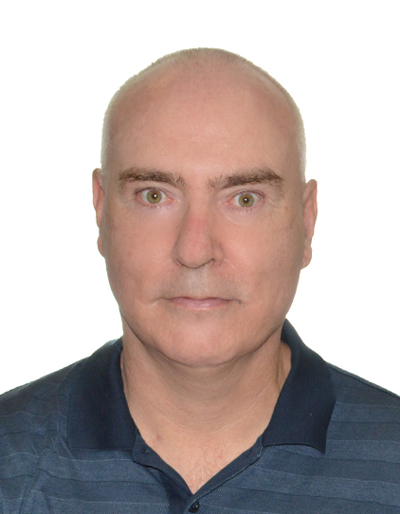 Peter is Net Zero Correspondent for Carbon Pulse, based in Singapore. Prior to this role he was Lead Analyst, Energy, at The Economist Intelligence Unit, managing the unit's Energy Briefing service. In this role he oversaw country-based reports covering the entire energy spectrum, including forecasts of energy supply and demand, and national energy policies.
Before that, Peter was an editor at Infield Systems, a global energy consultancy based in London, and was an analyst covering US foreign energy policy, with a focus on the Middle East, based in Washington DC.
Peter holds a Master of Arts degree in International Political Economy and Development at New York's Fordham University. Peter is originally from Melbourne, likes cycling and hiking, travel, and reading about history and politics. He also does environmental volunteer work. He has been living in Singapore since 2017.
Will Koblensky Varela
William is a Canada-based Environmental Markets Correspondent for Carbon Pulse.  He has been a journalist since 2016, covering local news, finance, and major world events. His career has brought him from Toronto to Lisbon to Waterloo, Ontario, and then back to Toronto.  Some of Will's career highlights before joining Carbon Pulse include writing for BNN Bloomberg, working as the Executive Editor of Imprint Publications, and doing front-page coverage for Metroland Media.
Will believes a good journalist listens more than they speak, and that every curious mind needs a critical eye.
Chia-Erh Kuo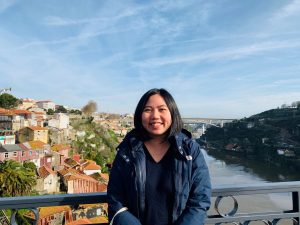 Chia-Erh is Greater China Environmental Markets Correspondent for Carbon Pulse, based in Taipei. Previously, she worked as a correspondent for Acuris' Dealreporter, where she covered capital markets in Taiwan and Hong Kong. Before that, Chia-Erh was a business journalist at the Taipei Times, writing about manufacturing industries, macroeconomic trends, and energy transition. She also has experience in covering fiscal policies and the startup landscape in Asia.
Chia-Erh has studied economics, sociology, and political science, and holds an Erasmus Mundus Master's in public policy. She is an undisciplined yogi, omnivorous reader, and proud history nerd.
Matt Lithgow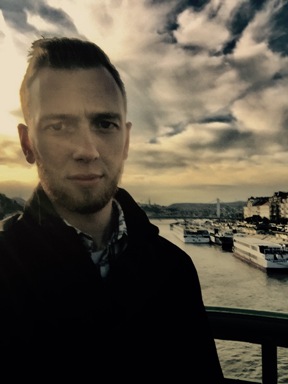 Matt is Head of Americas for Carbon Pulse, based in Chicago. Previously, he worked as a market reporter and research analyst for PRIMA-Markets, where he covered trading activity and policy developments pertaining to the California Low Carbon Fuel Standard, Renewable Fuel Standard, and other North American clean fuels markets.
Matt received his Master of Arts degree in International Development Studies from Saint Mary's University in Halifax, Nova Scotia. Brought in to conduct research on climate change mitigation and carbon trading, his Master's thesis focused on the environmental and social implications of a possible linkage between the California cap-and-trade programme and a jurisdictional REDD+ scheme in Acre, Brazil.
Matt also holds an Honors Bachelor of Arts degree in International Studies and Geography from DePaul University in Chicago where he wrote his Bachelor's thesis on sustainable city design.
Outside of researching and writing about climate policy, Matt is an avid guitar player and frequent concert-goer.
Roy Manuell
Roy is a Net Zero Correspondent for Carbon Pulse. He is based in London and predominantly reports on the European and voluntary carbon markets and policy developments. Prior to the role, Roy worked as a journalist and then analyst at ICIS, where he covered the German energy transition as well as southern European energy markets. He has frequently spoken at conferences and press events and also regularly featured on podcasts.
Roy has worked in France and Italy, having studied modern languages at the University of Durham, and also holds a Master's in International Journalism from City, University of London. In his spare time, he enjoys distance running and also plays guitar and sings (with occasional success) in a London-based band.
Katherine Monahan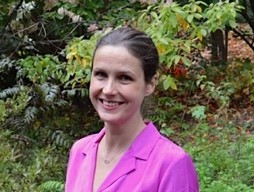 Katherine is the Global Markets Correspondent for Carbon Pulse. Her career in climate change has spanned positions in government, academia, non-governmental organisations, and economic consulting. Most recently, Katherine worked from Vivid Economics' London office providing advice on the regulatory developments of carbon markets. Prior to that, she spent over a decade at Environment and Climate Change Canada, where she was the lead negotiator for Article 6 of the Paris Agreement and also led Canada's 2050 decarbonisation strategy.
Katherine holds an MA in economics from the University of Victoria, and a fellowship in global journalism from the University of Toronto. She likes being outside and amongst friends, and spends her free time trying to keep up with her two active daughters and their respective sports teams.
Joan Pinto
Joan is an Environmental Markets Correspondent for Carbon Pulse, based in Canada. Previously, she worked as an Energy Specialist with a macro strategy research group at Canada's CIBC bank. Her career has spanned over ten years in capital markets research, where she developed a keen interest in energy markets.
Joan is presently completing an Energy Policy Masters at the University of Sussex, UK. She holds an Honors Bachelor of Science degree in Life Sciences with a minor in Environmental Science from the University of Bombay. Joan enjoys spending time with family, tending her roses, and long walks and conversations with friends.
Stian Reklev
Stian is a director and co-founder of Carbon Pulse. Stian has reported on carbon markets and climate policies for Point Carbon and Reuters from 2001 to 2015, and also launched and edited specialist publications on emissions markets in Europe and Australia/New Zealand. Based in Beijing since 2009, he has written extensively on climate policy and market developments in China and the Asia-Pacific.
Previous to that he worked at the Fridtjof Nansen Institute as assistant editor for the Yearbook of International Co-operation on Environment and Development, before leaving to become a freelance journalist. He studied political science and Russia and Eastern Europe regional studies at the University of Oslo.
He is a proud father, keen reader of history, and mostly disillusioned follower of Arsenal and Vålerenga.
Mike Szabo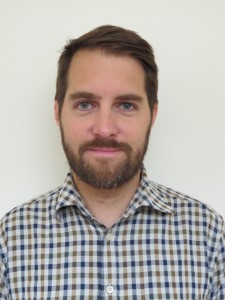 Mike is a director and co-founder of Carbon Pulse. Mike previously worked as an environmental markets correspondent for Reuters and Point Carbon from 2007 to 2014. He has covered global carbon markets and climate policy extensively, breaking several major stories along the way. He was also editor of Reuters' European Power, Gas and Carbon Forum, as well as the Thomson Reuters Carbon Market Community.
Prior to that, Mike worked as an analyst for Reuters and JP Morgan in London and TD Securities in Toronto. He has an MBA from the University of Southampton and an Honours Bachelor of Commerce from McMaster University, and has dual British and Canadian citizenship.
When not pestering traders or doorstepping environment ministers, Mike enjoys spending time with his wife and daughters, skiing, craft beer, travelling, and supporting the 2019 NBA Champion Toronto Raptors, as well as the Ottawa Senators, who appear unlikely to win anything in his lifetime.
Mark Tilly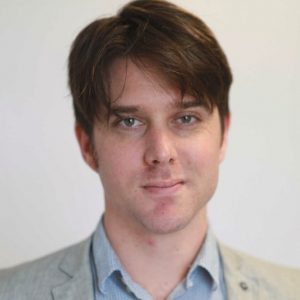 Mark is a Carbon Markets Correspondent for Carbon Pulse, based in Perth, with focus on Australia and New Zealand as well as the broader international voluntary market. Previously Mark worked as a senior journalist for trade publication Energy News Bulletin, where he covered oil and gas, hydrogen and renewables, and the broader energy transition landscape.
Before that he was based in Cambodia for three and a half years, where he freelanced for numerous publications including Crikey, New Naratif, and Vice, covering politics, the environment, and arts and culture. He continues to write on Southeast Asia for Asia Sentinel and the Lowy Institute.
He has a postgraduate diploma in journalism from Curtin University and a communications and cultural studies degree from the University of Western Australia. He enjoys travelling, snorkeling, community theatre, and walking his greyhound Lucy.
Alessandro Vitelli
Alessandro is an independent journalist with more than 30 years of experience in energy markets. He joined Carbon Pulse on a part-time basis in July 2021 to report on carbon markets and climate policy from London, while continuing to freelance for a handful of other energy-related publications.
Since 2004 he has also worked as a journalist and analyst covering global carbon markets and climate policy. Alessandro has written for S&P Global Platts and Bloomberg, and since 2015 as a freelancer for publications including Carbon Pulse, Petroleum Economist, Interfax Energy and Gas Strategies.
Alessandro spends a fair amount of time remote working, usually from coffee shops, ferry terminals, airports and sometimes from his car – as part of a lifetime mission to work from as many unusual locations as possible. He divides his spare time between his dogs, his family and his music collection, amassed from his time as a pirate radio DJ.
Katie Kouchakji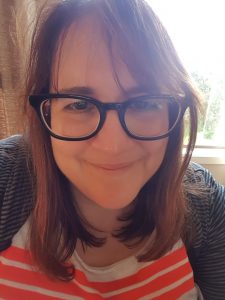 Katie is a freelance journalist and sub-editor for Carbon Pulse, based in Auckland as of 2018 after 24 years in the UK. Katie has covered climate change policy and carbon markets for over 10 years, initially at Argus Media then as editor of Carbon Finance for five years, before going freelance in 2013. She has written for an array of publications, including FORESIGHT, the International Bar Association, Platts, and Environmental Finance.
She has a degree in English Language and Lingusitics from Durham University. After university, Katie spent two years teaching English in Japan, via the Japanese government's JET Programme.
A proud momma of two, Katie is an avid reader and political news junkie. A lover of wine, the beach, and mountains, Katie is enjoying the best of New Zealand life. She is learning to support the All Blacks and is starting to take an interest in the National Basketball League (go Breakers!).