This dossier features an overview of the market's price history, key reforms and regulatory issues. It features a summary of key elements by the International Carbon Action Partnership (ICAP).
Summary (ICAP)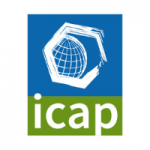 Summary provided by the secretariat of the International Carbon Action Partnership (ICAP), a multilateral forum working on carbon markets. For more information, visit ICAP's website. Copyright © ICAP and reproduced with permission.
General information:
The NZ ETS was launched in 2008 and is a central policy for climate change mitigation in New Zealand. It has broad sectoral coverage, including forestry having emissions surrender obligations and the opportunity to earn units for emissions removals. Currently, biological emissions from agriculture have reporting obligations without surrender obligations. The 'Climate Change Response Act 2002' sets the legislative framework for the NZ ETS and incorporates all of New Zealand's key climate legislation under one Act.
After an extensive process of review and public consultation, the government has enacted sweeping legislative reforms of the NZ ETS to improve its design and operation, and enable it to better support New Zealand's international and domestic emissions reduction obligations.
The NZ ETS originally operated as a nested system under the Kyoto Protocol, with full links to international carbon markets. Since 2015, however, it has been a domestic-only system. Accessing high-integrity international carbon markets could form part of New Zealand's strategy for meeting its NDC.
GHG reduction target
BY 2030: Reduce emissions 30% below 2005 levels (NDC)
BY 2050: Reduce net emissions of all greenhouse gases (except biogenic methane) to zero. Reduce biogenic methane emissions 10% below 2017 levels by 2030, and 24-47% by 2050 (Climate Change Response (Zero Carbon) Amendment Act 2019)
Overall GHG emissions (excluding LULUCF)
Emissions: 78.9 MtC02e (2018)
Number of entities
2,398 entities registered, of which 2,321 have surrender obligations:
218 entities with mandatory reporting and surrender obligations.
2,103 entities with voluntary reporting and surrender obligations, most of which are for post-1989 forestry activities.
77 entities with mandatory reporting without surrender obligations, all of which are for agricultural processing activities.
GHGs covered
CO2, CH4, N2O, SF6, HFCs, and PFCs
Sectors were gradually phased in between 2008 and 2013. Thresholds for participation are typically low.
• Forestry (mandatory: deforesting pre-1990 forest land; voluntary: post-1989 forest land)
• Stationary energy (various thresholds)
• Industrial processing (various thresholds)
• Liquid fossil fuels (various thresholds)
• Waste (except for small and remote landfills)
• Synthetic GHGs (various thresholds); synthetic GHGs not in the NZ ETS are subject to an equivalent levy
Biological emissions from agriculture must be reported at the processor level but face no surrender obligations. By 2025, a carbon price will be levied on agricultural emissions either through the NZ ETS or a separate levy/rebate scheme.
For further information, visit the ICAP ETS Map.
<CONTENT BELOW IS BY CARBON PULSE AND AVAILABLE ONLY TO SUBSCRIBERS>
A Carbon Pulse subscription is required to read this content
. Subscribe today to access our unrivalled news and intelligence, as well as our premium content including all job listings.
Click here
for details.
We offer a
FREE TRIAL
of our subscription service and it only takes a minute to
register
. If you already have a Carbon Pulse account,
login
here.