Carbon Pulse dossiers are constantly updated databanks on carbon pricing policies and programmes. Each dossier builds into a powerful online research tool with key news, analysis, opinion, data, charts, tables, timelines, supporting documents and links, all in one place. Full access to Carbon Pulse dossiers is available with a subscription.
Summary (ICAP)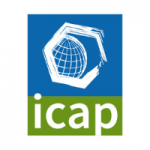 Summary provided by the secretariat of the International Carbon Action Partnership (ICAP), a multilateral forum working on carbon markets. For more information, visit ICAP's website. Copyright © ICAP and reproduced with permission.
General information:
The NZ ETS was launched in 2008, and covers all sectors of the economy, including forestry as a source of both emissions and units. However nitrous oxide and methane emissions from agriculture currently only have reporting obligations and no surrender obligations. A second review of the NZ ETS began in December 2015 and concluded in July 2017. The Government adopted four in-principle decisions to: Introduce auctioning, develop a different price ceiling measure, limit the volume of international units once the NZ ETS reopens to international markets, and coordinate decisions on the supply settings in the NZ ETS over a rolling five-year period. Options for simplified forestry-sector accounting are still under discussion and further policy decisions are expected in 2018.
Background information:
Compliance with the NZ ETS is mandatory for entities of covered sectors that fall within the inclusion threshold.
As allowance supply is now restricted to New Zealand Units (NZUs), and future access to international units is will be subject to quantitative limits, the NZ ETS is expected to have its own fixed cap in the future.
Total emissions and proportion covered:

80.2 MtC02e (2015)  (~52%)

Liable entities:

2,360 (2017)

Sector coverage:

Upstream: Buildings, domestic aviation, transport

Downstream: Industry, power, waste, forestry

Gas coverage:

CO2, CH4, N2O, SF6, HFCs & PFCs

Allocation:

Free allocation

Offsets and credits:

Domestic
Phases and compliance periods:
For most sectors the NZ ETS has year-on-year allocations and surrender obligations.
Compliance period: One year for most sectors.
Temporal flexibility
Banking is allowed except for those units that were purchased under the fixed price option (see Price Management Provisions).
Borrowing is not allowed.
Provisions for price management:
Temporary transitional measures were implemented in 2009 to help firms adjust to a carbon price signal. These include: (a) one-for-two surrender obligation for non-forestry sectors (one allowance may be surrendered for every two tons of emissions); and (b) a NZD 25 fixed price option (EUR 15.47), which effectively acts as a price ceiling. The one-for-two measure is being phased out over 2017-2020. Allocations and entitlements for EITE activities and other removal activities will increase concurrently. The current fixed price option will remain in place until a new price ceiling measure is developed and introduced.
For further information, visit the ICAP ETS Map.
<CONTENT BELOW IS BY CARBON PULSE AND AVAILABLE ONLY TO SUBSCRIBERS>
A Carbon Pulse subscription is required to read this content
. Subscribe today to access our unrivalled news and intelligence, as well as our premium content including all job listings.
Click here
for details.
We offer a
FREE TRIAL
of our subscription service and it only takes a minute to
register
. If you already have a Carbon Pulse account,
login
here.