Carbon Pulse dossiers are constantly updated databanks on carbon pricing policies and programmes. Each dossier builds into a powerful online research tool with key news, analysis, opinion, data, charts, tables, timelines, supporting documents and links, all in one place. Full access to Carbon Pulse dossiers is available with a subscription.
Summary (ICAP)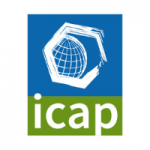 Summary provided by the secretariat of the International Carbon Action Partnership (ICAP), a multilateral forum working on carbon markets. For more information, visit ICAP's website. Copyright © ICAP and reproduced with permission.
General information:
The New Zealand Emissions Trading Scheme (NZ ETS) was launched in 2008. Originally designed to cover the whole economy, it has the broadest sectoral coverage of any ETS, including forestry as a source of both emissions and units. Biological emissions from agriculture currently have only reporting obligations and no surrender obligations. However, the government has reached an agreement with the agricultural sector to foster on-farm emissions reductions and work towards implementing farm-level pricing by 2025. The 'Climate Change Response Act 2002' sets the legislative framework for the NZ ETS. The NZ ETS was conceived as a nested system under the Kyoto Protocol, with full links to international carbon markets. However, as of 1 June 2015, the NZ ETS became a domestic-only system. As indicated by New Zealand's NDC, reestablishing a link to high-integrity international carbon markets could form part of New Zealand's strategy for meeting its 2030 target.
Further reforms include phasing down industrial allocation starting in 2021, canceling and replacing units from the first commitment period of the Kyoto Protocol, introducing averaging accounting for the forestry sector, and confirming a new repayment penalty.
Background information:
Compliance with the NZ ETS is mandatory for entities of covered sectors that fall within the various specific inclusion thresholds.
As allowance supply is now restricted to New Zealand Units (NZUs), and future access to international units is will be subject to quantitative limits, the NZ ETS is expected to have its own fixed cap in the future.
Total emissions and proportion covered:

81.0 MtC02e (2017); ~51% with surrender obligations and ~98% with reporting obligations

Liable entities:

2,409, of which 2,334 have surrender obligations (2019).

200 have mandatory reporting and surrender obligations (2019)

Sector coverage:

Downstream: Power, industry, waste, forestry

Upstream: Buildings, transport, domestic aviation

Reporting only: Agriculture

Gas coverage:

CO2, CH4, N2O, SF6, HFCs, PFCs

Allocation:

Free allocation

(First auctions expected in late 2020)

Offsets and credits:

Domestic
Phases and compliance periods:
For most sectors the NZ ETS has year-on-year allocations and surrender obligations.
Compliance period: One year for most sectors.
Temporal flexibility:
Banking is allowed except for those units that were purchased under the fixed price option (see Market stability provisions).
Borrowing is not allowed. 
Market stability provisions:
Transitional Measures: Two measures were implemented in 2009 to help firms adjust to the carbon cost:
(1) One-for-two surrender obligation for non-forestry sectors (one allowance could be surrendered for every two tons of emissions);
(2) An NZD 25 (USD 16.45) fixed price option, which acts as a price ceiling.
After the second NZ ETS review, the one-for-two measure was phased out and entities have faced full surrender obligations since 1 January 2019.
Reserve: The fixed price option will remain until it is replaced with a CCR incorporated into the auctioning mechanism. Allowances from the CCR will be auctioned if a predetermined trigger price—currently proposed at NZD 50 (USD 32.94) for the period 2020-2025—is reached. The reserve quantity is still to be determined. Allowances released from the reserve will come from outside of the domestic emissions budget and would therefore need to be backed by an equivalent tonne of removals. Price Floor: The government is proposing to introduce a price floor of NZD 20 (USD 13.16) for the period 2020-2025. The price floor would operate through a reserve price below which NZUs would not be sold at auction.
 For further information, visit the ICAP ETS Map.
<CONTENT BELOW IS BY CARBON PULSE AND AVAILABLE ONLY TO SUBSCRIBERS>
A Carbon Pulse subscription is required to read this content
. Subscribe today to access our unrivalled news and intelligence, as well as our premium content including all job listings.
Click here
for details.
We offer a
FREE TRIAL
of our subscription service and it only takes a minute to
register
. If you already have a Carbon Pulse account,
login
here.