Carbon Pulse dossiers are constantly updated databanks on carbon pricing policies and programmes. Each dossier builds into a powerful online research tool with key news, analysis, opinion, data, charts, tables, timelines, supporting documents and links, all in one place. Full access to Carbon Pulse dossiers is available with a subscription.
Summary (ICAP)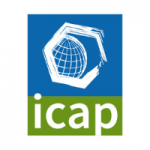 Summary provided by the secretariat of the International Carbon Action Partnership (ICAP), a multilateral forum working on carbon markets. For more information, visit ICAP's website.  Copyright © ICAP and reproduced with permission.
General information:
Kazakhstan launched an ETS (KAZ ETS) in January 2013. The system was temporarily suspended in 2016 but soft MRV obligations applied during the suspension time. Amendments to the Environmental Code were passed in 2016 to improve the MRV system, as well as the overall GHG emissions regulation and KAZ ETS operation. Further amendments to the Environmental Code, which came into force in 2017 lay the groundwork for the introduction of benchmarking as one of the allocation methods. The KAZ ETS restarted operation on 1 January 2018 with new allocation methods and trading procedures for all market participants.
Background information:
Compliance in the KAZ ETS is mandatory for entities of covered sectors that fall within the inclusion threshold.
There is an absolute cap of 161.9 MtCO2e (2018).The cap is set at a 5% reduction by 2020 from 1990 levels.
Total emissions and proportion covered:

298.06 MtCO2e (2015) (55%)

Liable entities:

130 (2018)

Sector coverage:

Downstream: Power, industry

Gas coverage:

CO2

Allocation:

Free allocation

Offsets and credits:

Domestic
 Phases and compliance periods:
Phase I: 2013
Phase II: 2014-2015
Phase III: 2018-2020
Compliance period: one year.
Temporal flexibility
Banking is allowed within one trading period; banking between trading periods is prohibited. allowed.
For further information, visit the ICAP ETS Map.
<CONTENT BELOW IS COMPILED BY CARBON PULSE AND AVAILABLE ONLY TO SUBSCRIBERS>
A Carbon Pulse subscription is required to read this content
. Subscribe today to access our unrivalled news and intelligence, as well as our premium content including all job listings.
Click here
for details.
We offer a
FREE TRIAL
of our subscription service and it only takes a minute to
register
. If you already have a Carbon Pulse account,
login
here.