Carbon Pulse dossiers are constantly updated databanks on carbon pricing policies and programmes. Each dossier builds into a powerful online research tool with key news, analysis, opinion, data, charts, tables, timelines, supporting documents and links, all in one place. Full access to Carbon Pulse dossiers is available with a subscription.
Summary (ICAP)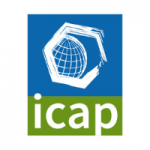 Summary provided by the secretariat of the International Carbon Action Partnership (ICAP), a multilateral forum working on carbon markets. For more information, visit ICAP's website. Copyright © ICAP and reproduced with permission.
General information:
The European Union Emissions Trading System (EU ETS) is the world's first GHG ETS and represents the central pillar of the European Union's (EU) climate change policy. After more than two years of negotiations on the legislative proposal to revise the EU ETS for Phase four (2021-2030), a deal has been reached by the EU co-legislators. The revisions include a faster annual decrease of the cap (2.2%, compared to 1.74% currently), in order to contribute to the EU's 2030 target to reduce GHG emissions by at least 40% domestically by 2030. Furthermore, the agreed changes will further strengthen the EU ETS, by doubling the pace at which surplus allowances are removed from the market and placed in the Market Stability Reserve (MSR) until 2023; provide free allowances to industries at risk of carbon leakage under robust rules; and strongly support low-carbon innovation, as well as modernization of the energy sector in lower-income EU countries.
In November 2017, a linking agreement was signed between the EU and Switzerland. The link will be operational once the linking agreement has been ratified by both sides, and all criteria of the linking agreement have been met.
Background information:
Compliance in the EU ETS is mandatory for entities of covered sectors, which are captured by the inclusion threshold.
There is an absolute cap of 1,839 MtCO2e (2018), which is reduced annually by a constant linear reduction factor (currently 1.74%). The aviation sector cap is 210 MtCO2e for 2013-2020.
Total emissions and proportion covered:

4,367 MtCO2e (2015) (~45%)

Liable entities:

11,000+

Sector coverage:

Downstream: Power, industry, domestic aviation

Gas coverage:

CO2, N2O, PFCs

Allocation:

Auctioning (57%) and free allocation (~ 33%)

Offsets and credits:

International1
1The EU ETS has restricted the use of offsets in Phase III. The use of offsets in Phase IV is not envisaged.
Phases and compliance periods:
PHASE I: 2005-2007
PHASE II: 2008-2012
PHASE III: 2013-2020
PHASE IV: 2021-2030
Compliance Period: from 1 January until 30 April the following year (16 months).
Temporal flexibility
Banking is allowed since 2008.
Borrowing is not allowed.
Provisions for price management:
Article 29a of the EU ETS Directive provides for measures in the event of excessive price fluctuations.
Market Stability Reserve (MSR): As of 2019, the MSR will start operating in the EU ETS. It aims to reduce the allowance surplus and improve the system's overall resilience to future shocks. The MSR compliments the short term backloading arrangement where 900 million allowances were withheld from the market over the years 2014, 2015 and 2016.
Linking:
The European Commission concluded negotiations with Switzerland on linking the EU ETS with the Swiss ETS. In November 2017, the EU and Switzerland signed an agreement to link their ETS. The Agreement will enter into force on 1 January after the parties deposit the instruments of ratification.
For further information, visit the ICAP ETS Map.
<CONTENT BELOW IS COMPILED BY CARBON PULSE AND AVAILABLE ONLY TO SUBSCRIBERS>
A Carbon Pulse subscription is required to read this content
. Subscribe today to access our unrivalled news and intelligence, as well as our premium content including all job listings.
Click here
for details.
We offer a
FREE TRIAL
of our subscription service and it only takes a minute to
register
. If you already have a Carbon Pulse account,
login
here.