Carbon Pulse dossiers are constantly updated databanks on carbon pricing policies and programmes. Each dossier builds into a powerful online research tool with key news, analysis, opinion, data, charts, tables, timelines, supporting documents and links, all in one place. Full access to Carbon Pulse dossiers is available with a subscription.
Summary (ICAP)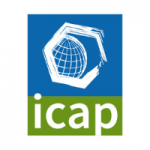 Summary provided by the secretariat of the International Carbon Action Partnership (ICAP), a multilateral forum working on carbon markets. For more information, visit ICAP's website. Copyright © ICAP and reproduced with permission.
General information:
The European Union Emissions Trading System (EU ETS) represents the central pillar of the EU climate change policy and is the oldest and still largest ETS for GHGs operating worldwide. Introduced in 2005 and now approaching the end of the third trading phase, the system has gone through several reforms and will change again with the start of phase 4 in January 2021. The system covers emissions from the power, industrial, and aviation sectors, with the aviation sector being limited to flights within the European Economic Area (EEA).
The revised ETS Directive was adopted in 2019, shifting focus towards implementing the agreed provisions ahead of the next trading phase (2021-2030). In 2019, the Market Stability Reserve (MSR), an instrument to address the supply-demand imbalance of allowances in the EU ETS and improve its resilience against future shocks, became operational.
A link between the Swiss and EU ETS took effect on 1 January 2020, allowing regulated entities in both systems to use allowances from either ETS for compliance.
Background information:
Compliance in the EU ETS is mandatory for entities of covered sectors, which are captured by the sector-specific inclusion thresholds.
There is an absolute cap of 1,855 MtCO2e (2020) which is reduced annually by a constant linear reduction factor (currently 1.74%). The aviation sector cap is 210 MtCO2e for 2013-2020.
Total emissions and proportion covered:

4,323 MtCO2e (2017); ~45% covered

Liable entities:

11,000+

Sector coverage:

Downstream: Power, industry, domestic aviation

Gas coverage:

CO2, N2O, PFCs

Allocation:

Auctioning (57%) and benchmark-based free allocation (~ 43%)

Offsets and credits:

International1
1The EU ETS has restricted the use of offsets to Phase III. The use of offsets in Phase IV is not envisaged.
Phases and compliance periods:
PHASE 1: 2005-2007
PHASE 2: 2008-2012
PHASE 3: 2013-2020
PHASE 4: 2021-2030
Compliance Period: from 1 January until 30 April the following year (16 months).
Temporal flexibility:
Banking is allowed since 2008.
Borrowing is not allowed.
 Market stability provisions:
Market Stability Reserve (MSR): The MSR started operating in January 2019. It aims to neutralize the negative impacts of the existing allowance surplus and to improve the system's resilience to future shocks.
Thresholds:  Allowances will be added to the reserve if the total number of allowances in circulation (TNAC) is higher than 833 million and reinjected to the market if the number of allowances in circulation falls below 400 million.
When the TNAC is above 833 million, 12% (24% up to 2023) of the surplus is withdrawn from future auctions and placed into the reserve over a period of 12 months.
When the TNAC is less than 400 million allowances, 100 million allowances are taken from the reserve and injected into the market.
From 2023 onwards, the number of allowances held in the reserve will be limited to the auction volume of the previous year. Holdings above that amount will lose their validity.
In 2019, the MSR absorbed around 397 million allowances from auction volumes.
Cancellations: As of phase 4, a Member State may also cancel allowances from their auction share in the event that they take additional policy measures that result in closure of electricity generation capacity. The quantity of allowances invalidated shall not exceed the average verified emissions of the installation from five years preceding the closure.
Linking:
The European Commission concluded negotiations with Switzerland on linking the EU ETS with the Swiss ETS. In November 2017, the EU and Switzerland signed an agreement to link their ETS. The Agreement entered into force on 1 January 2020 after ten years of negotiations.
For further information, visit the ICAP ETS Map.
<CONTENT BELOW IS COMPILED BY CARBON PULSE AND AVAILABLE ONLY TO SUBSCRIBERS>
A Carbon Pulse subscription is required to read this content
. Subscribe today to access our unrivalled news and intelligence, as well as our premium content including all job listings.
Click here
for details.
We offer a
FREE TRIAL
of our subscription service and it only takes a minute to
register
. If you already have a Carbon Pulse account,
login
here.