Carbon Pulse dossiers are constantly updated databanks on carbon pricing policies and programmes. Each dossier builds into a powerful online research tool with key news, analysis, opinion, data, charts, tables, timelines, supporting documents and links, all in one place. Full access to Carbon Pulse dossiers is available with a subscription.
Summary (ICAP)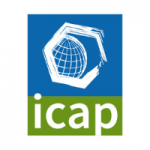 Summary provided by the secretariat of the International Carbon Action Partnership (ICAP), a multilateral forum working on carbon markets. For more information, visit ICAP's website. Copyright © ICAP and reproduced with permission.
General information:
Jurisdictions: Member states: 27 EU Member States and three European Economic Area-European Free Trade Association (EEA-EFTA) states: Iceland, Liechtenstein and Norway
The European Union Emissions Trading System (EU ETS) is a cornerstone of the EU's policy to combat climate change and a key tool for reducing, on a cost-effective basis, GHG emissions from the regulated sectors. The system covers ~40% of the EU's emissions, from the power sector, manufacturing industry, and aviation within the European Economic Area. It is the oldest and now second-largest ETS in force. Introduced in 2005 and now in its fourth trading phase, the EU ETS has gone through several reforms. The latest reform of the ETS was proposed in July of 2021 as a part of the European Green Deal. As of January 2020, the EU ETS became linked to the Swiss ETS, the first linking of this kind for both parties.
Overall GHG emissions (excluding LULUCF)
Emissions: 3,893.1 MtC02e (2018*)
*Overall GHG emissions for the EU-27 that comprises all European Member States, which as of 2021 no longer includes the United Kingdom.
GHG reduction target
By 2030: At least 55% below 1990 GHG levels proposed (European Green Deal), to be set in the Climate Law
By 2050: Climate neutrality target proposed (European Green Deal), to be set in the Climate Law*
*Both updated targets (2030 and 2050) recently have been endorsed by the European Parliament and European Council, and in 2021 were enshrined into the European Climate Law.
GHGs covered
CO2, N2O, PFCs
Sectors and thresholds
PHASE ONE (2005-2007): Power stations and other combustion installations with >20MW thermal rated input (except hazardous or municipal waste installations), industry (various thresholds) including oil refineries, coke ovens, and iron and steel plants, as well as production of cement, glass, lime, bricks, ceramics, pulp, paper, and cardboard.
PHASE TWO (2008-2012): Aviation was introduced in 2012 (>10,000 tCO2/year for commercial aviation; >1,000 tCO2/year for non-commercial aviation since 2013) (see "Aviation" section). A number of countries included NOx emissions from the production of nitric acid. The EU ETS also expanded to include Iceland, Liechtenstein, and Norway.
PHASE THREE (2013-2020): Carbon capture and storage installations, production of petrochemicals, ammonia, nonferrous and ferrous metals, gypsum, aluminum, as well as nitric, adipic, and glyoxylic acid (various thresholds) were included.
PHASE FOUR (2021-2030): Based on the current legislation, no changes to the scope have been agreed on for Phase 4. Changes are being considered as part of the review of the ETS foreseen under the 2030 Climate Target Plan (see "Year in Review" section).
Aviation: Emissions from international aviation were included in the EU ETS in 2012. In November 2012, the EU temporarily suspended enforcement of the EU ETS requirements for flights operating from or to non-EEA countries ("stop the clock") while continuing to apply the legislation to flights within and between countries in the EEA. Exemptions for operators with low emissions have also been introduced.
In light of the progress made under the International Civil Aviation Organization (ICAO) towards a global measure to reduce emissions from the aviation sector (the Carbon Offsetting and Reduction Scheme [CORSIA]), the EU will maintain the intra-EEA scope for the ETS Aviation until 31 December 2023. In 2020, the Commission initiated a process to revise the ETS Directive to address the implementation of CORSIA in EU law in a way that is consistent with the EU's 2030 climate target, with a view of adoption in 2021.
Number of entities
10,569 power plants and manufacturing installations.
Cap
PHASE ONE (2005-2008) and PHASE TWO (2009-2012): The cap was established bottom-up, based on the aggregation of the national allocation plans of each Member State. Phase 1 started with a cap of 2,096 MtCO2e in 2005; Phase 2 started with a cap of 2,049 MtCO2e in 2009.
PHASE THREE (2013-2020): A single EU-wide cap for stationary sources: 2,084 MtCO2e in 2013, which is annually reduced by a linear reduction factor (currently 1.74% or ~38.3 million allowances). This amounts to a cap of 1,816 MtCO2e in 2020.
PHASE FOUR (2021-2030): A single EU-wide cap for stationary installations set for 2021 at 1,572 MtCO2e. A linear cap reduction factor of 2.2% (of 2008-2012 baseline emissions) applies to both stationary sources and the aviation sector each year. This translates into a year-on-year reduction of the cap by 43 million allowances. The linear reduction factor does not have a sunset clause and the cap will continue to decline beyond 2030. Starting 2021, emissions from UK entities previously covered by the EU ETS are no longer considered in the cap. However, pursuant to Article 9 and Annex 4 of the Protocol on Ireland/Northern Ireland, the cap trajectory in Phase 4 does account for emissions from electricity generators in Northern Ireland.
Aviation Sector Cap: Emissions for intra-EEA aviation in 2021 are capped at 38 million allowances and will decrease each year by the linear reduction factor of 2.2%. The aviation sector cap was set in 2012 at 210 MtCO2e/year. This cap was meant to reflect the initial inclusion of all flights from, to, and within the EEA in the EU ETS. However, following the "stop the clock" temporary suspension until the end of 2016, the number of aviation allowances put into circulation in 2013-2016 was reduced to 38 million allowances annually and set considerably below verified intra-EEA aviation emissions. In 2017, the intra-EEA scope for aviation was prolonged until 2023. The adjusted annual aviation cap applies up to 2021 and decreases thereafter.
For further information, visit the ICAP ETS Map.
<CONTENT BELOW IS COMPILED BY CARBON PULSE AND AVAILABLE ONLY TO SUBSCRIBERS>
A Carbon Pulse subscription is required to read this content
. Subscribe today to access our unrivalled news and intelligence, as well as our premium content including all job listings.
Click here
for details.
We offer a
FREE TRIAL
of our subscription service and it only takes a minute to
register
. If you already have a Carbon Pulse account,
login
here.