This dossier unpacks key details from the world's biggest carbon market. It has an overview of the national market and key details about the pilot markets. It also features a summary of key elements by the International Carbon Action Partnership (ICAP).
Summary (ICAP)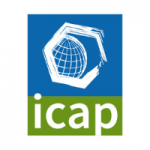 Summary provided by the secretariat of the International Carbon Action Partnership (ICAP), a multilateral forum working on carbon markets. For more information, visit ICAP's website.  Copyright © ICAP and reproduced with permission.
China national
General information:
China's national ETS started operating in 2021, bringing the world's largest ETS online after three years of preparation since the political launch. In early January 2021, the Chinese Ministry of Ecology and Environment (MEE) published key ETS policy documents, along with an announcement that regulated entities will need to surrender allowances pertaining to their 2019-2020 emissions in 2021. In mid-2021 the Chinese national ETS commenced trading on the trading platform operated by the Shanghai Environment and Energy Exchange (SEEE).
Building on its experience of successfully piloting carbon markets in eight regions, China launched its national ETS politically in December 2017. A step-by-step development roadmap was then outlined in a work plan, which was endorsed by the country's highest administrative body, the State Council. The launch of the ETS was a goal set in 2015 by China's highest political level, and the goal was reaffirmed by the country's Nationally Determined Contribution (NDC) under the Paris Agreement and the '13th Five-Year Work Plan (FYP) for Greenhouse Gas Emission Control.'
The objective of the China national ETS is to contribute to the effective control and gradual reduction of carbon emissions in China and to the achievement of green and low-carbon development. The ETS regulates more than 2,200 companies from the power sector (including combined heat and power, as well as captive power plants of other sectors), which emit more than 26,000 tCO2 per year. The Chinese national ETS is estimated to cover more than four billion tCO2, accounting for ~40% of national carbon emissions. The system's scope is to be further expanded in the future. Currently, it is an intensity-based ETS with the cap being adjusted ex-post based on actual production levels. The compliance obligations are also limited.
From the institutional perspective, the National Development and Reform Commission (NDRC) was responsible for national ETS development until 2018. That year, as part of a broader government restructuring, the climate change policy portfolio (including the development of the ETS) was shifted to the newly established MEE.
Key pillars of the development of the national ETS include: reporting and verification of historical emissions data from eight emission-intensive sectors; development of the national registry, trading system, and national enterprise GHG reporting system; set-up of the legislative and regulatory framework; and capacity building.
The existing Chinese regional ETS pilots are gradually transitioning into the national ETS. In the short term, the pilots continue to operate in parallel to the national market, covering the sectors and entities not included in the national market. Over the medium to long term, as more sectors are included in the national ETS, overlapping entities are expected to be integrated into the national market.
China's national ETS is expected to be one of the key policy instruments to realize the country's climate ambition in both the short and long term. The country's key mitigation targets include peaking carbon emissions before 2030 and achieving carbon neutrality by 2060.
Overall GHG emissions (excluding LULUCF)
Emissions: 12,301 MtC02e (2014)
GHG reduction target
2016-2020: Reduction in carbon emissions per unit of GDP by 18% compared to 2015 levels (13th FYP)
BY 2020: 40-45% reductions in carbon intensity compared to 2005 levels (voluntary commitment under the Copenhagen Accord of 2009)
2021-2025: Reduction in carbon emissions per unit of GDP by 18% compared to 2020 levels (14th FYP)
BY 2030: Peak CO2 emissions before 2030 (announcement by President Xi in September 2020); lowering CO2 emissions per unit of GDP by over 65% from 2005 levels (updated NDC)
BY 2060: Carbon neutrality (announcement by President Xi in September 2020)
For further information, including about China's regional pilot carbon markets of Beijing, Chongqing, Fujian, Guangdong, Hubei, Shanghai, Shenzhen, and Tianjin, visit the ICAP ETS Map.
CONTENT BELOW IS COMPILED BY CARBON PULSE AND AVAILABLE ONLY TO SUBSCRIBERS
A Carbon Pulse subscription is required to read this content
. Subscribe today to access our unrivalled news and intelligence, as well as our premium content including all job listings.
Click here
for details.
We offer a
FREE TRIAL
of our subscription service and it only takes a minute to
register
. If you already have a Carbon Pulse account,
login
here.