Carbon Pulse Dialogues are discussions about carbon markets and climate policy by a selection of leading experts.
The US administration's Clean Power Plan was published this week, tasking states to cut CO2 emissions from the power sector and aiming to ease the creation of carbon markets by making individual states' emission units "trade ready".
The EPA regulation was not the means by which the Obama Administration originally expected to meet emission reduction targets but was developed since a proposed economy-wide cap-and-trade programme failed to pass the US Senate in 2010.
We asked several experts what they expect to happen following the Plan's publication: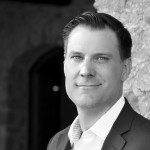 Tom Lawler – 1430 GMT: Since the proposed federal plan and Clean Power Plan actively embrace emissions trading, we expect there to be three carbon markets in the US once everything is in place, so around 2020: that of California and its Western Climate Initiative (WCI) partners; the north-east's Regional Greenhouse Gas Initiative (RGGI); and everyone else. This last market is set to be run by the Environmental Protection Agency (EPA).
The model trading rule, which will be finalized next summer, is a good starting ground for those states that wish to implement their own carbon market to comply with the Clean Power Plan. But for those states that do not wish to develop their own plan, the backstop federal plan is also emissions trading, with the EPA recognizing the low cost and flexibility that this approach brings to meeting an environmental objective – as the US has seen with the Acid Rain Program.
Both the model trading rule and the federal plan will enable these individual state markets to link, as they will all be based on the same currency, short tons of CO2. (Coincidentally, this is the same measurement used by RGGI, potentially making RGGI and the EPA-administered market fully fungible.) This is a way of offering even more flexibility and reducing costs further, by widening the pool of participants.
Some have questioned why states would bother to develop their own trading plans when the federal one will be imposed anyway. But there are good reasons. For example, under the federal plan, emissions allowances would be given away for free, while individual states which choose to develop their own markets could opt to auction some, or all, of the allowances. This would raise revenues which could be reinvested in energy efficiency, renewable energy, and other such programs. These would help reduce emissions further in the long run, thus minimising the state's carbon liability while creating new, cleaner economic opportunities for the US.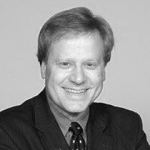 Doug Scott – 1445 GMT: For more than three years, the Great Plains Institute has convened the Midwestern Power Sector Collaborative, a diverse group of state officials, industry and environmental representatives working together to evaluate the options for implementing EPA's Clean Power Plan. We also work directly with states and groups of states to help them understand their options for implementing EPA's regulations in ways that lower costs, maintain electricity system reliability, maximize flexibility, and meet other state objectives. We worked together with states and stakeholders to develop recommendations requesting EPA to enable interstate trading of emissions allowances or emissions reduction credits through "trading ready" programs.
A trading-ready plan is one that allows power plant owners to access emissions reductions in any other state that is also trading ready. The trading ready approach is attractive to states because it does not require that a state enter into a formal agreement with another state, or that a state give up any of its independence. Once EPA approves a plan as trading ready, the state may choose to allow its power plant owners to sell reductions for use in another state or buy lower cost reductions from an entity in another trading-ready state. In theory, a state can also discontinue trading at any time should it determine trading is no longer in its interest.
States and stakeholders understand the potential benefits of trading. Analyses to date—including from the operators of the regional electricity grids—have all pointed to substantially reduced costs and enhanced reliability through trading, especially when trading is allowed across a region that shares a wholesale electricity market. The final Clean Power Plan gives states a pathway to allow trading that is straightforward and doable.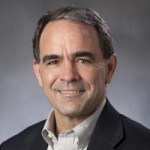 Brian Murray – 1500 GMT: Emissions trading can be a cost-effective means to meet a pollution target by creating market incentives to shift abatement to parties who can do so less expensively. This principle was first advanced by economists in the 1960s, but not demonstrated at scale until the Acid Rain trading program authorized under the Clean Air Act (CAA) in the early 1990s. This concept provided an impetus for the 2010 Congressional legislation to establish an economywide "cap-and trade" program for greenhouse gases (GHGs) that did not get passed into law, but has lived on through dozens of GHG or "carbon" markets that do exist throughout the world today.
The Clean Power Plan (CPP)'s statutory authority comes from Section 111(d) of the CAA, which does not speak directly of emissions trading. However, by stipulating that the standard should reflect the best system of emissions reduction, which includes cost as a criterion, and allowing states leeway in implementation, this opened the door to trading as a compliance option.
Having received comments from many states that expressed a favorable inclination to emissions trading for CPP compliance but an aversion to a burdensome multi-state planning process prominent in the 2014 proposed rule, EPA's final rule opened the door for trading much wider by:
Relaxing the constraint that interstate trading must come through regional multistate planning and alternatively accepting that states plans could define a minimal set of "market ready" common elements that would allow trade without large administrative burden;
Establishing terms under which trading could be conducted via state plans, including trade in renewable credits;
Proposing a federal plan that lays out a detailed framework for trading under either a rate- or mass-based compliance approach;
Offering to develop and support a registry that can serve as a clearing house for tradable credits and allowances traded across power plants and state lines; and
Designing a framework that can accommodate existing U.S. regional carbon markets (Regional Greenhouse Gas Initiative and California);
As a result, states have much more to work with and the potential seems much greater that the CPP will spur substantial growth of U.S. carbon markets. However, many critical decisions must still be made. States must choose the form of compliance (rate- or mass-based) and whether to adopt market-ready common elements for trading across states. Until these decisions are made, it will be difficult to determine the scale and scope of the markets. The use of the plural here is intentional—the flexibility afforded to states could result in multiple markets—markets for mass-based allowances, others for rate-based emission credits, some that are regionally limited and others that are effectively national. Whether such market differentiation will enhance or detract from potential gains from trade and lower abatement costs remains to be seen.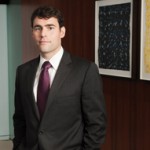 Adam Reidel – 1755 GMT: There will be many state responses following the issuance of the Clean Power Plan ("CPP").  Some states (likely a small minority) will adhere to a strategy of "just say no" and will refuse to develop and submit an implementation plan as required by federal law. However, most states will likely begin taking some level of action to prepare a compliance plan.
Although responses to the CPP will be influenced by each state's electricity generation mix and politics, it is likely that most states will include some type of emissions credit trading in their respective compliance plans. This is due to the fact that EPA has endeavored in the CPP to make emissions credit trading easy and achievable, meaning it will likely result in lower costs of compliance. For states with a high levels of coal-fired electricity generation, emissions credit trading may offer the only realistic pathway for compliance with the CPP.
My expectation is that states with established trading programs, such as California and Northeastern states participating in the Regional Greenhouse Gas Initiative, will include and perhaps expand these programs. I also expect that many states will begin exploring the formation of regional emission credit trading programs to comply with the CPP because states trading credits with each other will likely offer more opportunities for low-cost carbon reduction than credit trading solely within a single state. There is much uncertainty regarding the responses of states and regulated entities to the CPP.  However, it is almost certain that emission credit trading is set to expand, perhaps dramatically.
Compiled by Ben Garside – ben@carbon-pulse.com